Guest rooms range from a simple accommodation with a queen bed, private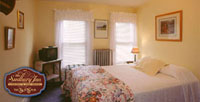 bath, cable TV and air conditioning to deluxe two-room suites with a king bed in one room, twin beds in the adjoining room and a hot-jet tub in the full-sized bath. Breakfast is included WHEN APPLICABLE DUE TO COVID-19. Guests are welcome to while away the morning rocking on the front porch with the paper and a cup of coffee, or to do the same while cozying up to the fireplace in the lobby. Overall, this country inn is a great place to eat, sleep and relax! Photo Gallery and Rates Below. Tap any image for a slideshow. Turn your phone sideways for best viewing.
Tap here for online reservations
Apartment: $300 - $475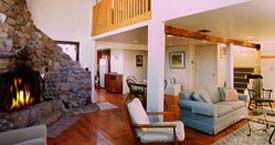 Deluxe Suites: $149 - $219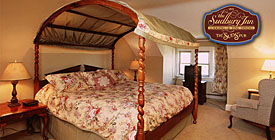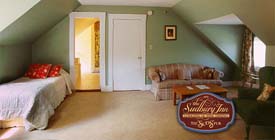 Suites: $129 - $199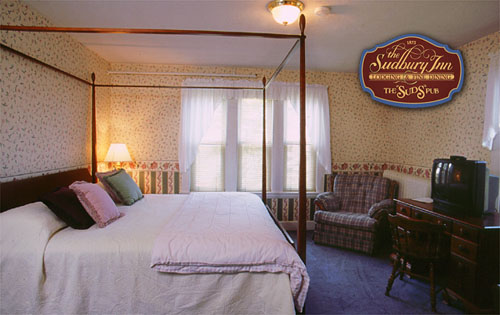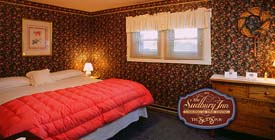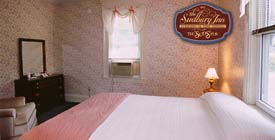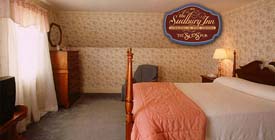 Select Rooms: $109 - $159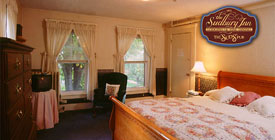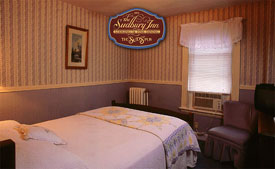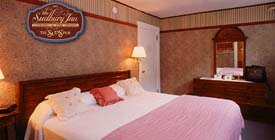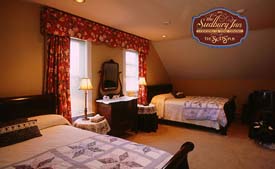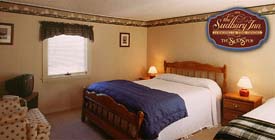 Standard Rooms: $99 - $129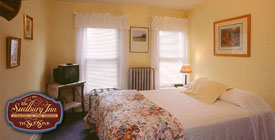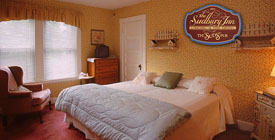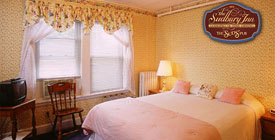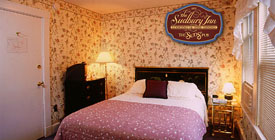 All rates are per night, double occupancy and include full breakfast WHEN APPLICABLE, DUE TO COVID- 19. Additional persons in the same accommodation are $15 per night. Pets are welcome in the Carriage House. There is an additional $15 per night pet fee. There is a 9% state tax on rooms. All rates quoted are subject to change.
Winter Rates: December 24, 2020 -
April 30, 2021

Standard

Select

Suite

Deluxe Suite

Apartment

Mid-week

$109

$129

$149

$159

$350

Weekend

$119

$139

$189

$199

$450

Holiday

$129

$159

$199

$219

$475

Holiday rates apply during these periods: December 24, 2020 - January 2, 2021, January 15 - 18, 2021 and February 12 - 20, 2021.
Summer Rates: July 1, 2021 - October 31, 2021

Standard

Select

Suite

Deluxe Suite

Apartment

Mid-week

$89

$99

$129

$149

$300

Weekend

$109

$119

$139

$159

$375

Holiday

$129

$159

$199

$219

$450

Holiday Rates Apply October 5 - 8, 2018
Value Season Rates: May 1 - June 30, and Nov 1 - Dec. 23, 2020

Standard

Select

Suite

Deluxe Suite

Apartment

Mid-week

$89

$99

$129

$149

$300

Weekend

$89

$99

$129

$149

$300